MP3: Thoughtsarizen – "Scionic" feat Akrobatik, Akil, Castor Pollux, Killah Priest, DL Incognito, LDonthecut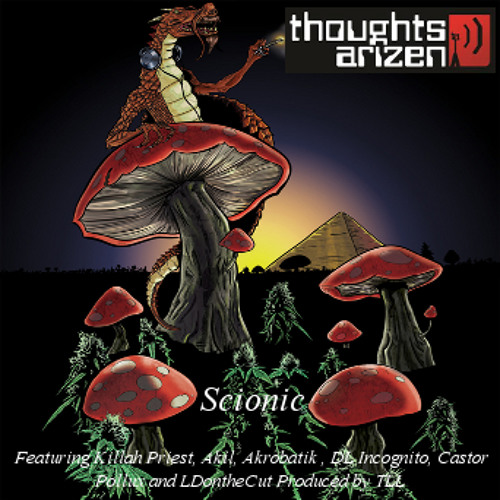 For future reference, I enjoy many types of rap/hip hop. I like the "party" rap, the thoughtful rap with messages, the story tellers, and the songs that appear more wild and rambunctious (Drill or Trap). They all serve their purpose: clubs cannot survive on playing Talib Kweli every night, I cannot workout to chill rap, and you would not want your younger sibling necessarily listening Waka daily. With that being said, let's get lyrical with Thoughtsarizen, and his features, threatening numbers large enough to rival the Wu.
"Scionic" is a rap song that deserves multiple plays. It is a perfect companion to relax with, or get your thoughts together. The bars are thoughtful, have purpose, and are as alluring as your favorite dessert. Stream "Scionic" below and grab that download!